Thirty years.
That's how long it's been since Raytown district football title. That drought came to an end in Friday's Class 5, District 7 championship game as quarterback Joe Campbell and running back Dontae Manning shined in a 48-6 rout of Fort Osage, avenging a 32-28 loss from the regular season.
"We never felt this feeling before," Manning said. "There's nothing like it."
Raytown will face Staley, who defeated North Kansas City 21-3 in its district title game, in the Class 5 quarterfinals next Saturday.
After the game, Manning pointed to his wristband which has the initials of head coach Logan Minnick's father in law on it. "This is who we did it for!" Manning exclaimed during the postgame huddle. On Oct. 1, Minnick's father in law died from colon and liver cancer. The Blue Jays dedicated the season to him.
"Prior to his passing, he was our biggest fan," Minnick said. "Every game, he was there. Three or four days before he passed, he made it to our game. The boys all knew him. We rallied around him."
Raytown honored him well as it put on a dominant performance. The Indians (6-4) opened the scoring after Zeppelin Velder returned a short kickoff to the Blue Jay 25. That later led to senior Dominic Myers 3-yard touchdown run to make it 6-0 after a missed extra point.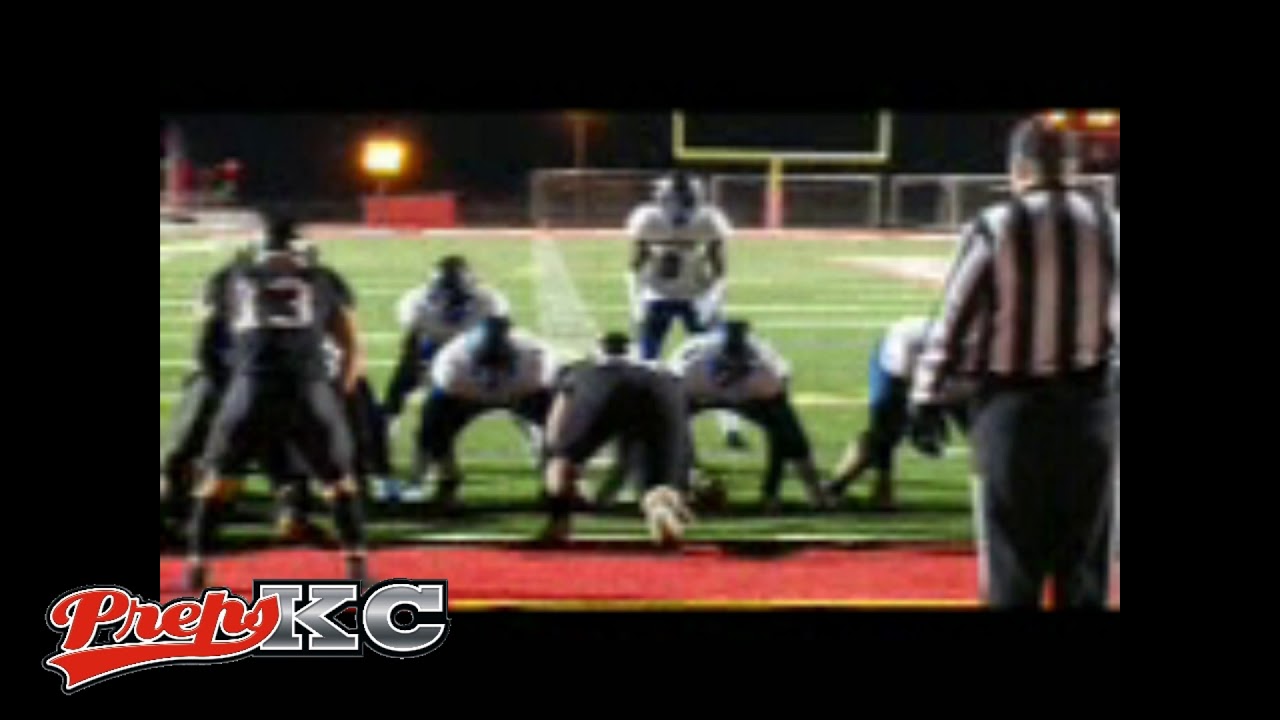 After that, it was all Raytown (9-2). Campbell answered on the Blue Jays' first drive when he hit D'Vontae Key in stride for a 54-yard TD pass to make it 7-6 after a successful PAT. They recovered the onside kick and took advantage. Manning converted a fourth-and-2 from the Fort Osage 9 after a 6-yard run out of the wildcat formation. They stuck with it and Manning scored from a yard out to make it 13-6 after a failed extra point at the 9:21 mark in the first period.
Campbell and Key hooked up again, this time on a 40-yard scoring pass on a fly route to extend the advantage to 20-6 with 7:28 remaining in the first. Manning later broke off an 80-yard TD run and Campbell dropped a pass in a tight window to Jahim Burks for an 89-yard score, helping Raytown take a 34-6 lead into halftime.
"We got so many guys who can make plays, it just comes down to, who's going to make the play this time?" Campbell said. "Once we start clicking, it's over with."
Campbell's last pass was an interception late in the second quarter, but he still finished 9 of 10 passing for 278 yards and three TDs.
"I love my quarterback, he's the best in the city," Manning said. "You are not going to find another one like him."
Raytown ran just rushing plays the entire second half and got a 1-yard score from Manning, who finished with 132 rushing and three scores on nine carries. Key caught four balls for 103 yards and two scores and Burks had two catches for 97 yards and a TD.
Meanwhile, the Raytown defense also dominated. It totaled four sacks and two interceptions of Indians quarterback Sam Carlson and most importantly, the Blue Jays bottled up the explosive Myers for 63 yards on 22 carries (2.9 yards per carry).
"I have to give it to our coaches," Campbell said. "They can't make the plays for us, but they put us in a position to win. Our front seven played phenomenal."