Photo Credit: Todd Nugent/Special to PrepsKC
As the old adage in football goes, the game is won in the trenches.
Platte County proved just that from start to finish in an impressive 23-8 win on the road against host Lincoln Prep.
The Pirates, 9-3, claimed the Missouri Class 4 District 8 championship with the victory and advance to the quarterfinal round of the state playoffs where Grain Valley awaits.
The Eagles, 9-3, downed Harrisonville (7-6) 32-21 to take home the Class 4 District 7 title.
Against the Blue Tigers, 11-1, Platte County was too big, too physical and too experienced on the offensive line and controlled the line of scrimmage all night.
The Pirates ran 61 plays to Lincoln Prep's 37, tallied 243 total yards on the ground on 43 carries, and held the Blue Tigers to just 93 yards rushing on 24 carries.
Cayden Davis led the Pirates' ground game, turning 28 carries into 185 yards rushing with one touchdown. Platte County also possessed the ball for nearly 30 of the game's 48 minutes.
The Pirates attempted only 18 passes.
"Our running game did OK," Platte County head coach Bill Utz said. "We kinda like to take whatever is given to us. The secondary for Lincoln is really good. We had trouble getting open. But we were able to run the ball."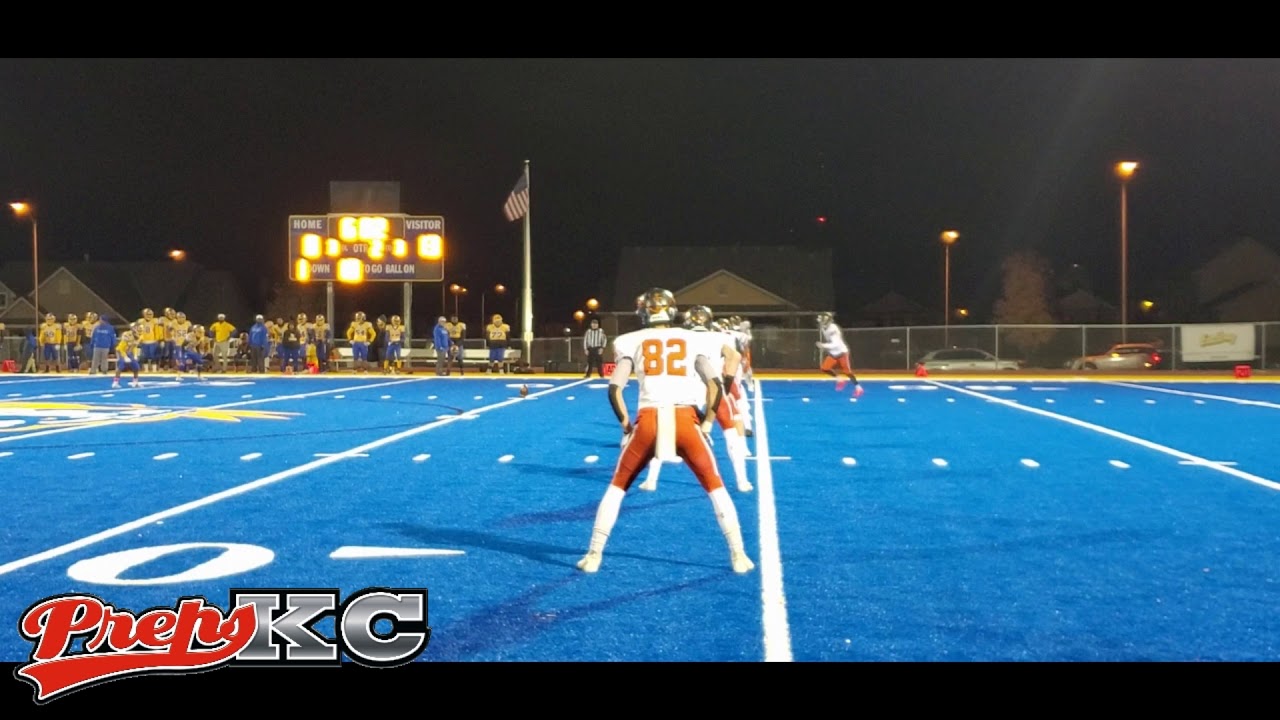 For Lincoln, the clock struck midnight on its magical ride through the 2019 season.
The Blue Tigers steamrolled their way through an undefeated Interscholastic League championship, managed a formidable non-conference schedule without a blemish, and came into the contest riding high after a double overtime win over Excelsior Springs in the district semifinal.
Still, Lincoln was no match for Platte County up front.
"They're older than us on the O-line and D-line," Lincoln head coach William Lowe said. "Bigger, stronger. That's still something we have to work for. We've gotten better in that respect, but we're not at a district championship level yet on that side of the ball."
Platte County jumped out 10-0 in the first quarter and pushed their lead to 13-0 at halftime thanks to a pair of field goals from Grant Allen and a touchdown pass from quarterback Chris Ruhnke to wide receiver Colby Rollins.
Allen extended the lead to 16-0 in the third quarter with a 46-yard bomb that delighted the Pirate faithful inside a jam-packed Lincoln Prep stadium.
"Our kicker's great," Ruhnke said. "Grant, he actually plays soccer and football, so he is still in his soccer season right now, too. He just started playing last year and he's been working his butt off and it's paid off."
Lincoln Prep cut the lead in half in the third quarter on a 78-yard touchdown pass from quarterback Howard Brown to wide receiver Rico Gilliam, and a successful two-point conversion.
From there, Platte County held firm, and capped scoring with Davis' visit to the endzone. Allen, the kicker, led the Pirates with 11 total points, a bona-fide weapon for a deep playoff run.
"We learned a while back we need to have a good kicker," Utz said. "We've got one."